The Complete Guide to Plan Your New York Helicopter Tour
Contents
Gear up for a unique and thrilling experience as you soar across the New York skyline on a luxurious helicopter. Stay on this page to know more about the New York helicopter tour including the operating hours, the best time to take the tour, the sights you'll see, & more!
New York Helicopter Tours | Operating Hours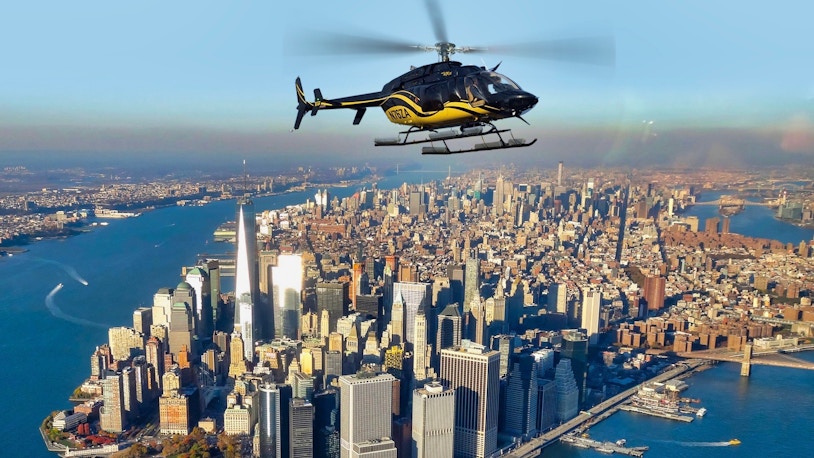 From Downtown Manhattan: Monday to Saturday 9 AM to 5 PM (15-minute tour) & 9 AM to 5:30 PM (20 & 30-minute tour).
From Linden Airport: Monday to Saturday 7:30 PM to 9:30 PM.
Reporting time: 30 minutes before departure.
Best Time to Visit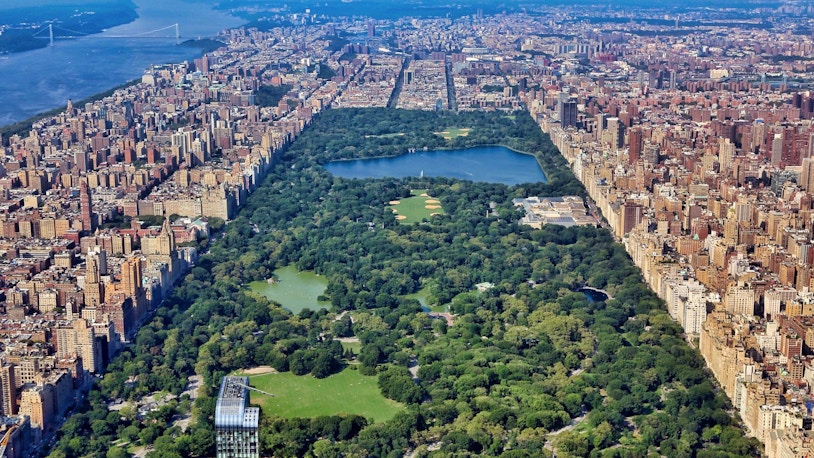 The best time of the day to take the helicopter tour is either early in the morning when the sun isn't too bright, just before sunset, or at night. This of course depends on your personal preference and the kind of experience you'd like to have.
The best season to take the tour is between April and June. This is when the weather is pleasant and the skies are clear, making it a perfect time for outdoor activities.
How Do I get to the New York Helicopter Tour Departure Point?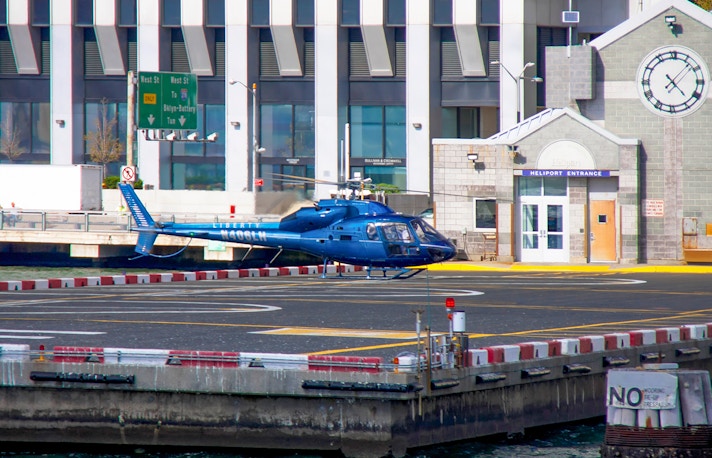 Downtown Manhattan
Heliport: Downtown Manhattan Heliport
By Subway: You can take lines 1 and 2 to South Ferry, line 3 to Wall Street, lines 4 and 5 to Bowling Green, line R to Whitehall Street, or line J to Wall Street.
By Bus: Routes M1, M6, or M15 will get you to South Ferry.
By Car: Drive towards FDR and then take Exit 1.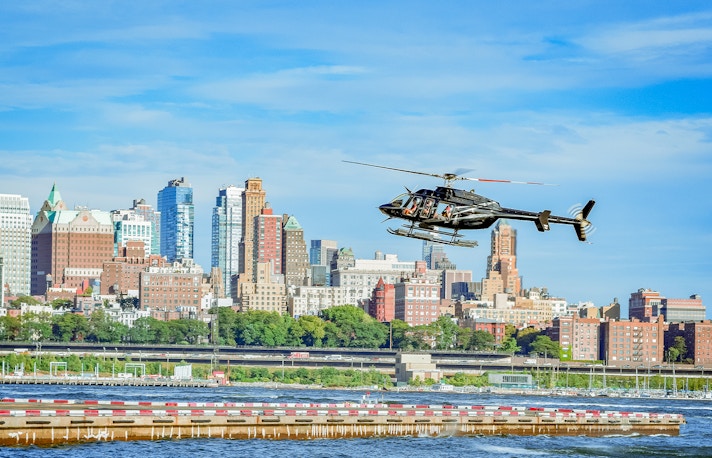 New Jersey
Heliport: Linden Aiport
By Train: Lines NC and NJCL go towards Linden Airport.
By Bus: Take bus numbers 115, 48, 56, or 57.
Know Before You Go
Facilities
Accessibility
Visiting with Family
Rules & Safety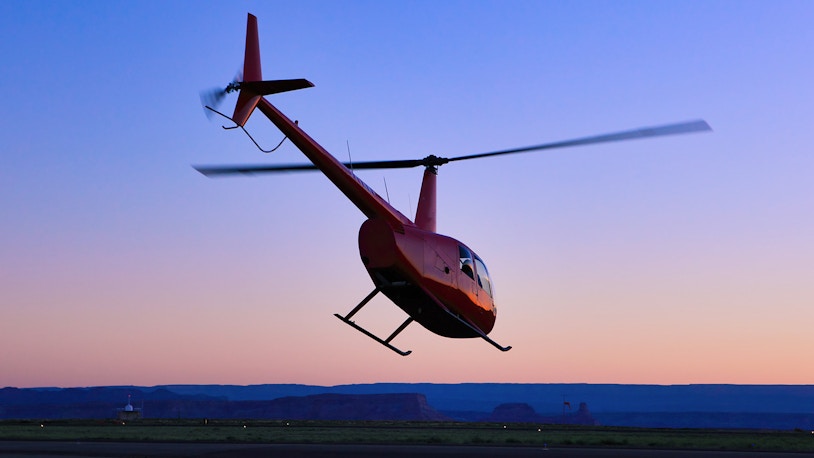 Helicopter: Step into a luxurious high-end helicopter to enjoy an aerial tour of New York.
Lockers: Large bags and suitcases are not allowed on the tour. You can check them in at the locker facility at the heliport.
Seating: Each helicopter has a maximum of 6 seats excluding the pilot.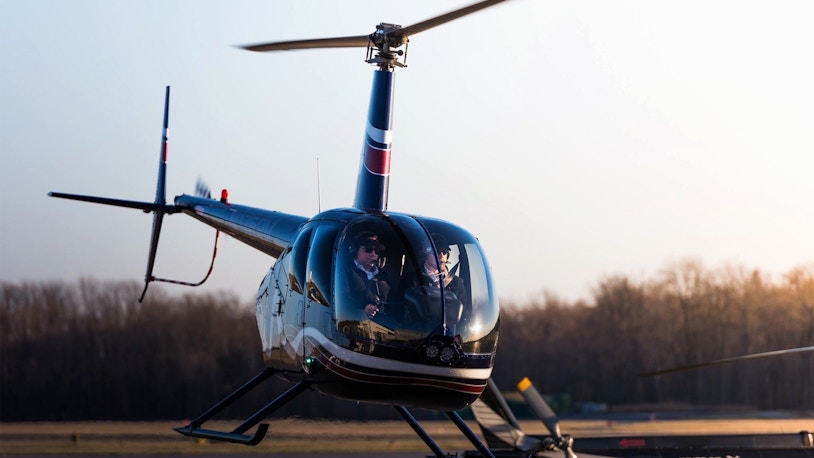 Please note that wheelchairs are not permitted on the helicopter for safety reasons. However, the dedicated staff at the heliport will be more than happy to assist you in transferring from your wheelchair to the comfortable seats inside the helicopter.
Once on board, you'll be seated with your legs bent, ensuring a safe and enjoyable experience. If you weigh more than 150 lbs, please make sure you arrange for additional assistance to help you board the helicopter and settle into your seat. Rest assured, the team at the heliport will handle the transportation of your wheelchair to and from the departure point, ensuring your convenience throughout the flight.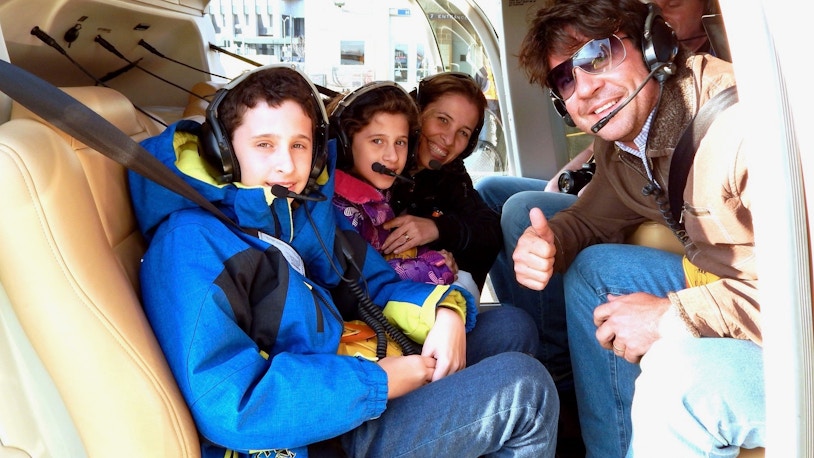 The New York helicopter tour is an enjoyable activity to share with your children.
Infants under 2 do not require a ticket and must be seated on the lap of their parent or guardian at all times.
Children over 2 must sit in their own seats.
Make sure you talk to your children about following safety instructions before the flight.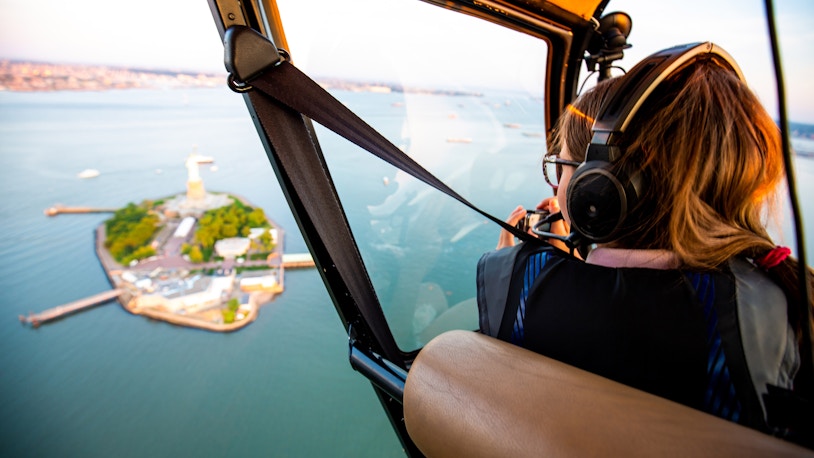 The weight limit for the tour is 275 lbs. If you weigh more than this, you might be required to pay an additional fee or wait for the next tour for safety reasons.
Rides may be cancelled or rescheduled due to bad weather, during games at Yankee Stadium, or during Presidential visits.
You may be asked to check in your handbags.
There will be a mandatory security screening before the tour begins.
Keep your seatbelts buckled at all times during the flight.
Don't eat anything too heavy before the flight as you will be flying at high altitudes.
Landmarks to Spot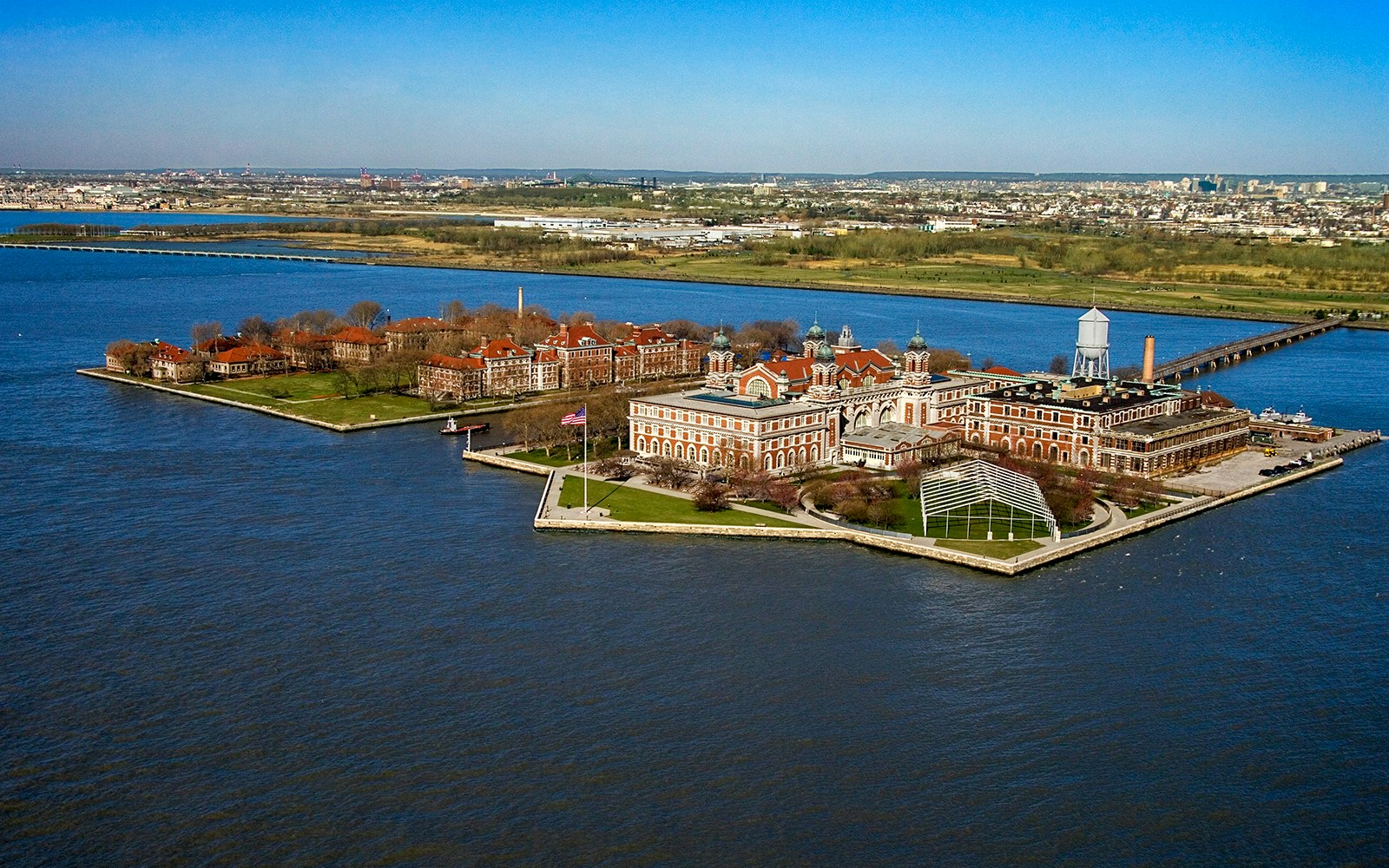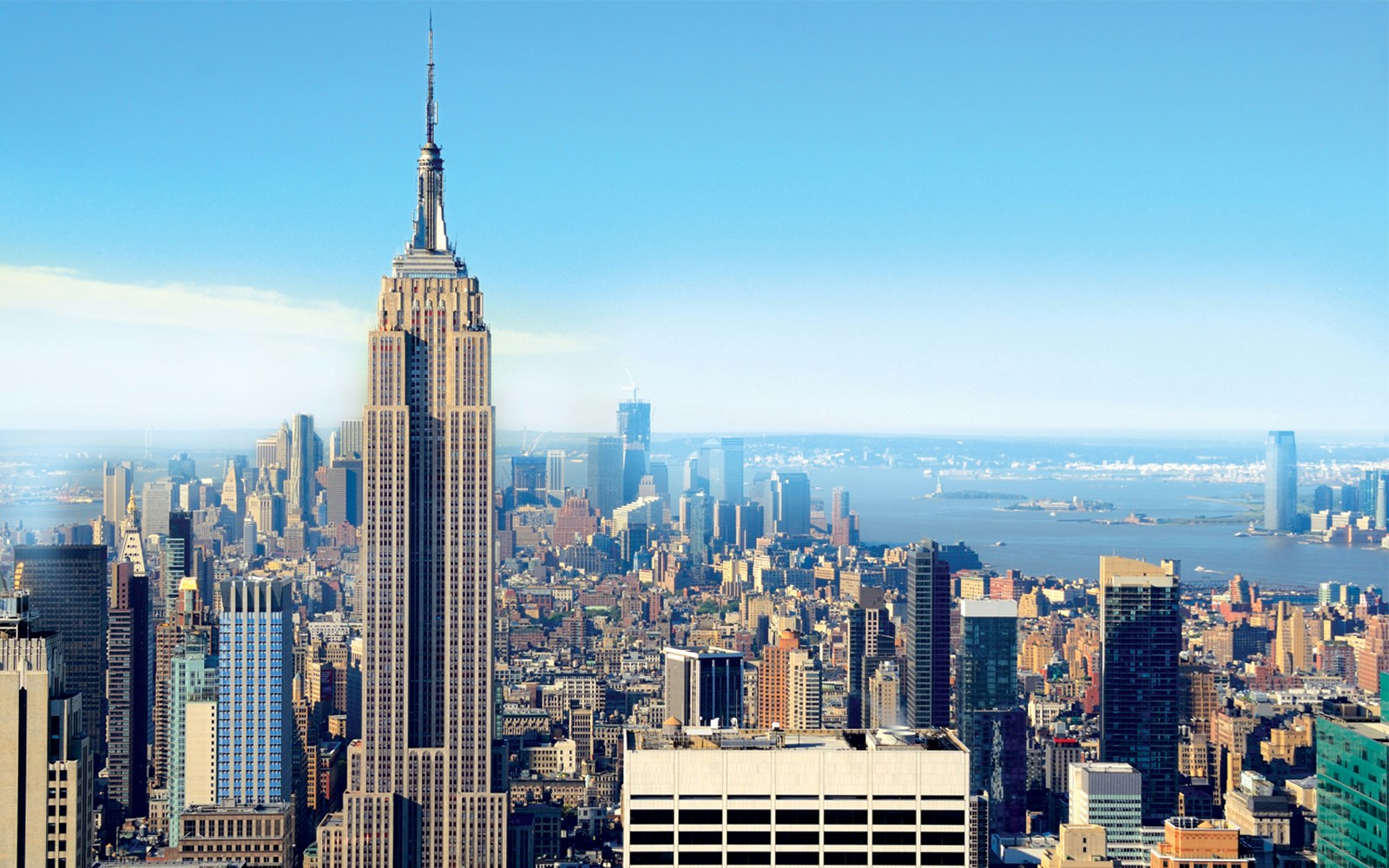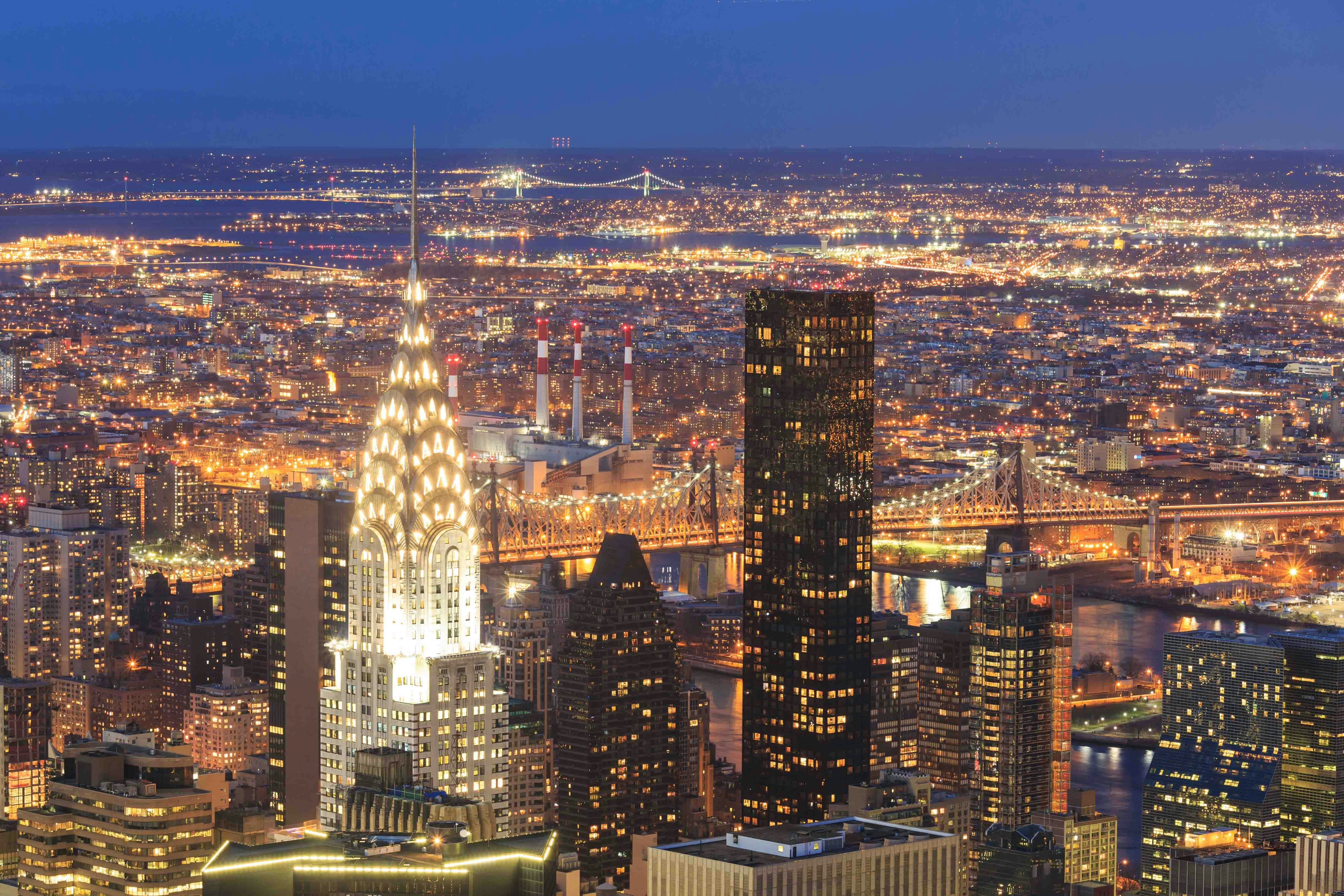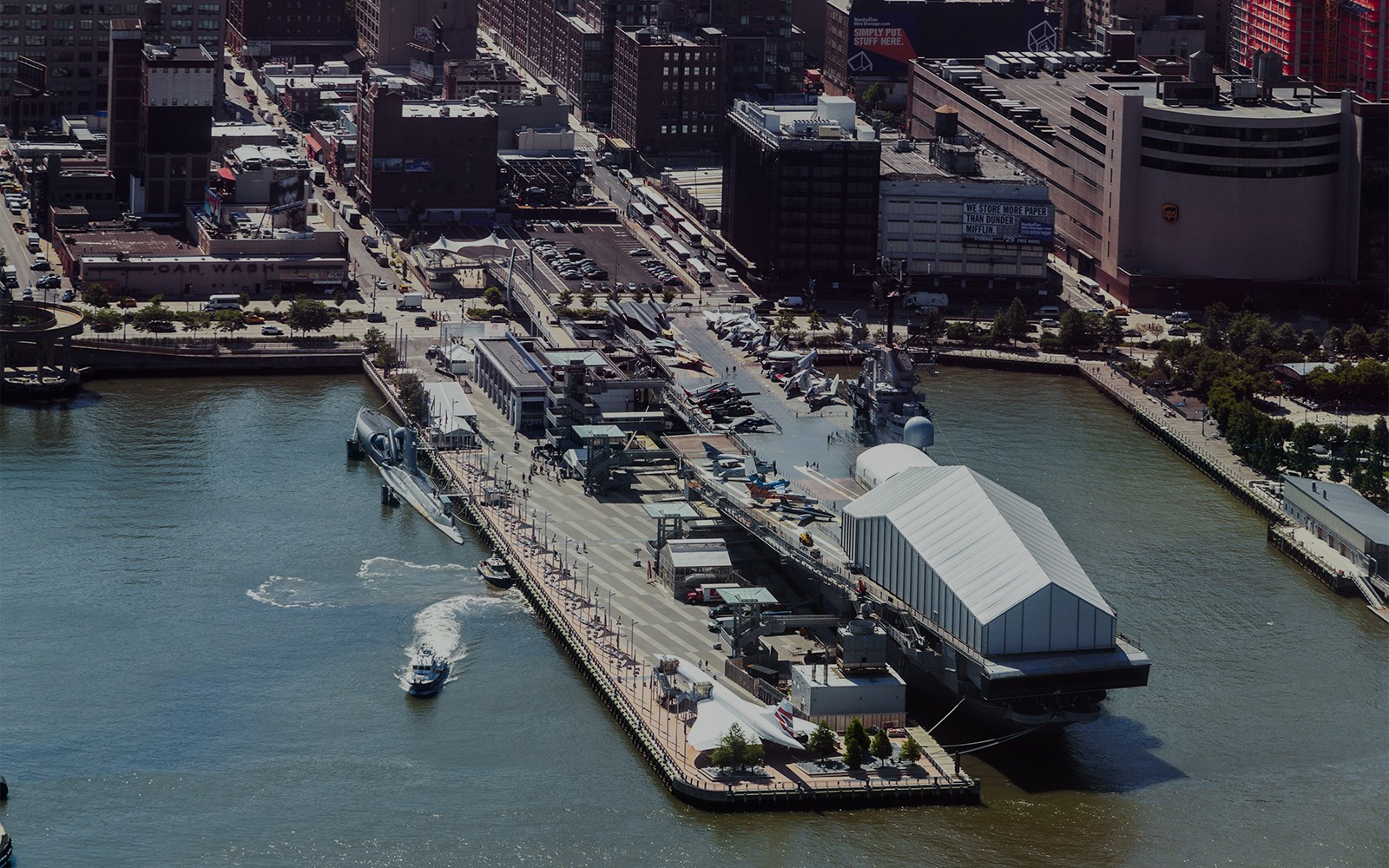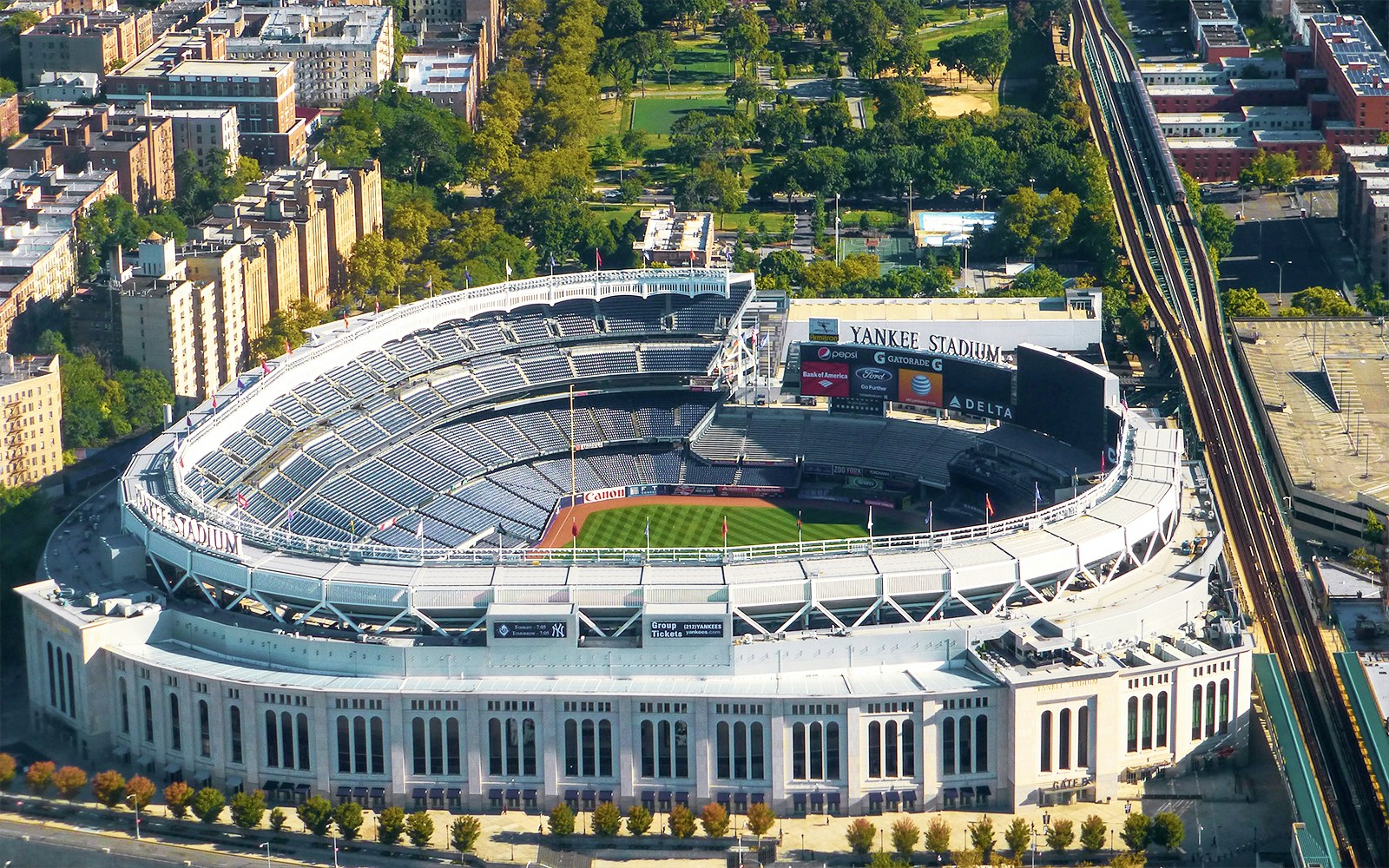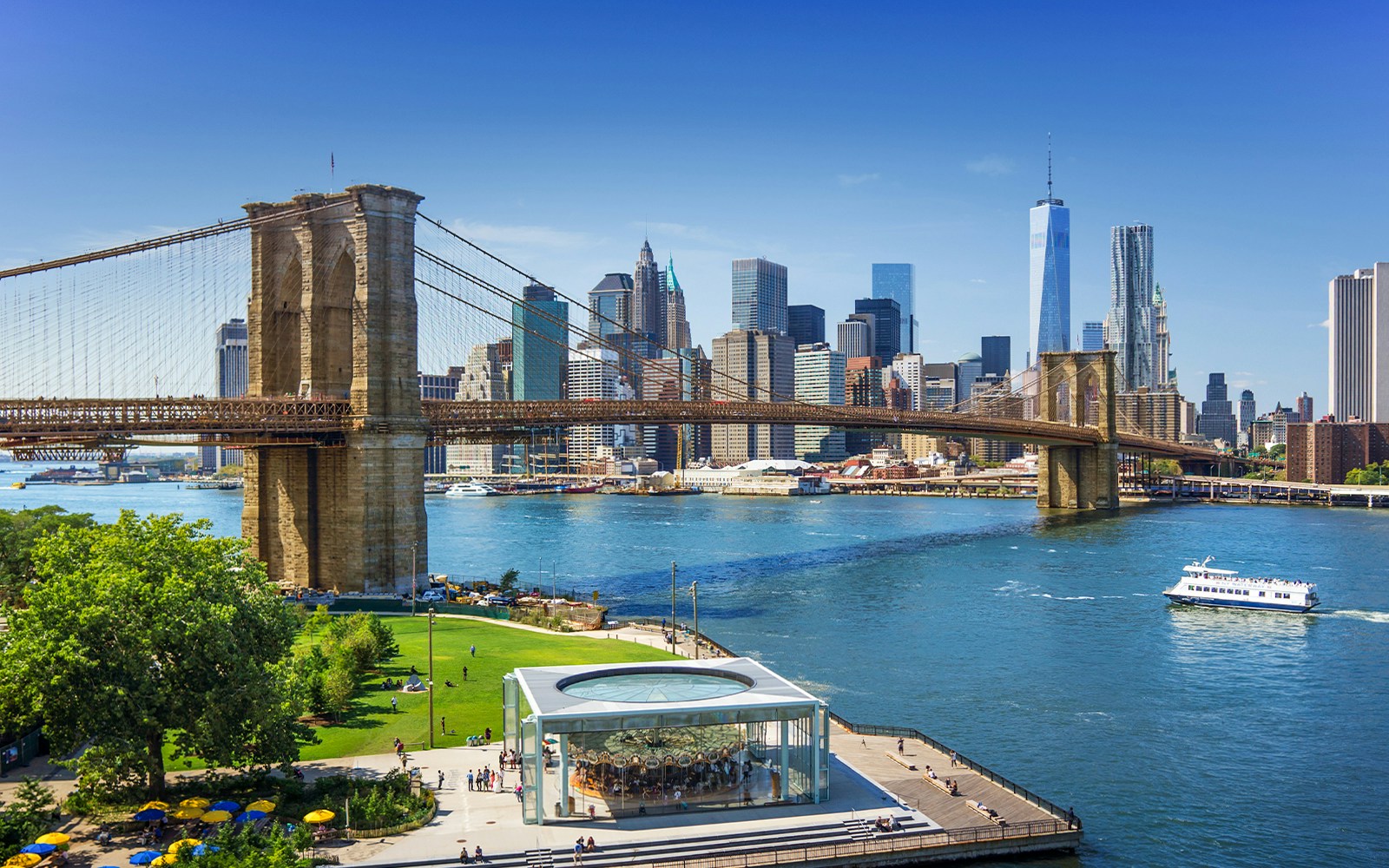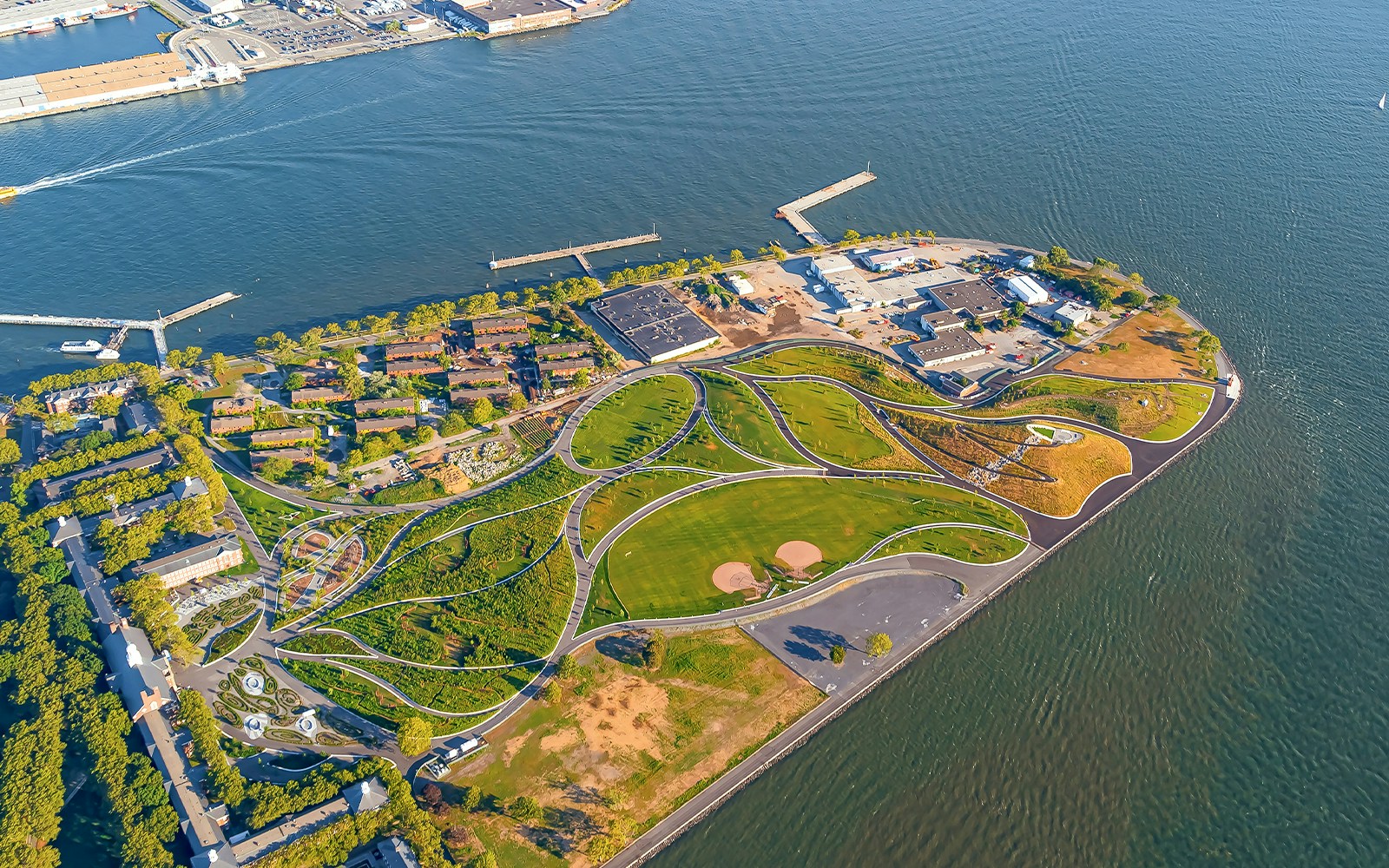 Book New York Helicopter Tours
Frequently Asked Questions About Planning Your New York Helicopter Tour
Why should I take a New York helicopter tour?
Taking a helicopter tour around New York is one of the most thrilling ways to soak in the sights of the city and get a quick look at its most famous landmarks in one go.
How do I book tickets for the New York helicopter tour?
You can purchase your New York helicopter tours online.
How much does it cost to take a helicopter tour of New York?
What is the best time to take a New York helicopter tour?
Plan your trip first thing in the morning, during sunset, or at night for the best views.
What are the helicopter tour's operating hours?
The NYC helicopter tours generally operate between 9 AM and 5:30 PM, however, the tour from Linden Airport is available from 7:30 PM to 9:30 PM.
Are group tickets available for the New York helicopter tours?
Yes, you can book group reservations for up to 6 persons per trip, depending on the availability of seats. if you'd like to take the tour in a group, we suggest booking your tickets well in advance.
Can I take the New York helicopter tour with my kids?
Yes, the New York helicopter tours are very suitable for families with children. Prams and strollers are not allowed on the helicopter. Infants and very young children must be seated on your lap.
Is the helicopter tour wheelchair friendly?
Yes, the helicopter tour is accessible to individuals with reduced mobility, however, wheelchairs are not allowed onboard the vehicle.
Is food available on the helicopter tour?
No, food is not available on the tour, however, you may carry light snacks with you for the ride.
How long is the helicopter tour of New York?
The helicopter tours last between 15 to 30 minutes depending on the type of tour you choose.
Is it worth taking the helicopter tour of New York?